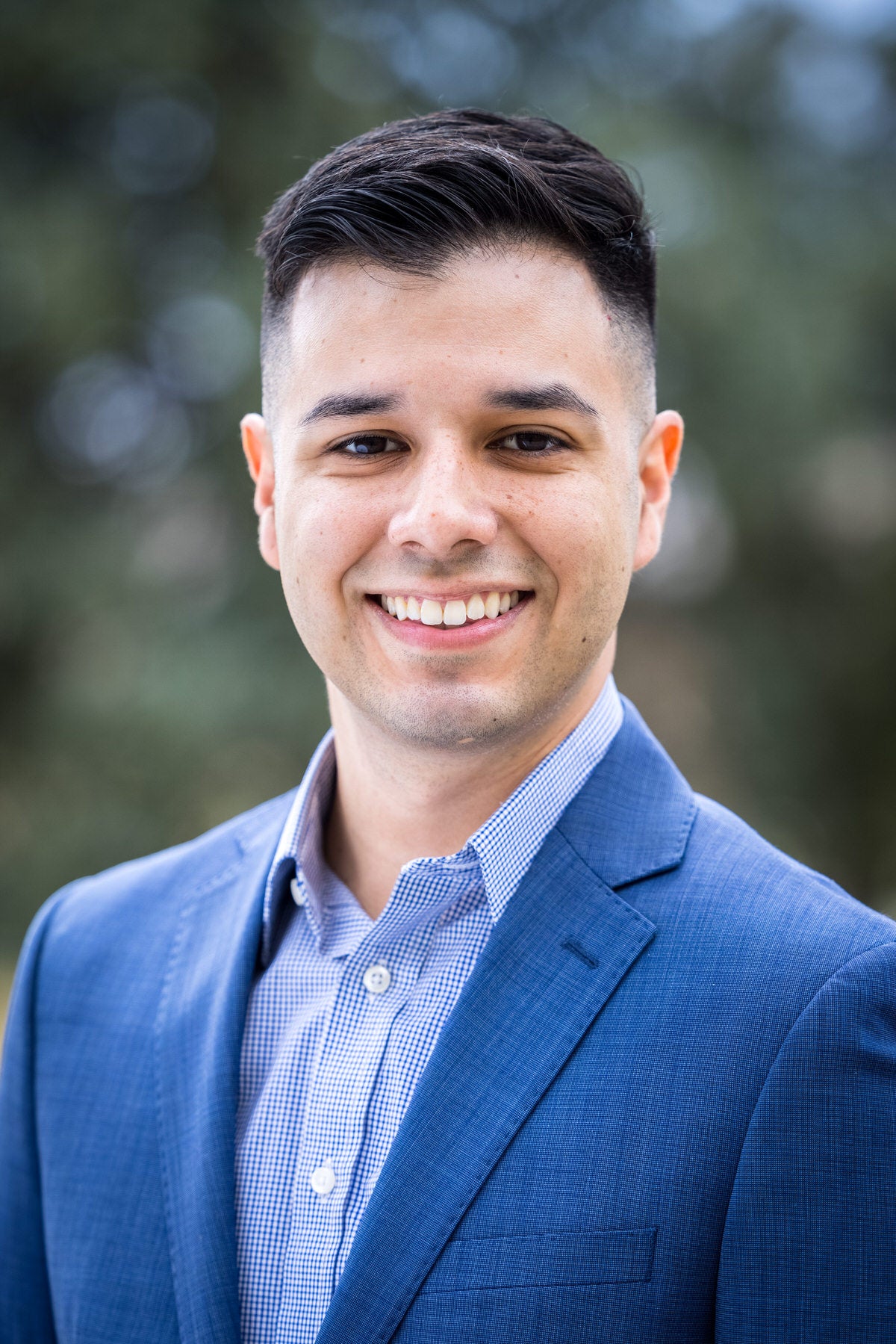 University Communications and Media Relations
"The noblest pleasure is the joy of understanding." – Leonardo da Vinci
About
Jacob Guilez is the Social Media Specialist for University Communications. In his role, Jacob defines and executes the social media strategy for UCCS' institutional accounts and provides broad social media support for the departments and programs across campus.
Jacob graduated summa cum laude from UCCS in 2018 with a B.A. in communication and a minor in political science while working as a student assistant in the University Development office. Prior to joining the University Communications team in 2022, he worked in UCCS' Auxiliary Services Marketing team from 2018 to 2021.
Jacob has lived in Colorado Springs since his family moved here in 2003. He continues to enjoy all the natural beauty the state has to offer alongside his fruit bat–esque dog, Kirby. He takes the title of Pokémon Master very seriously and is always ready to dominate any challenger in a Pokémon battle.