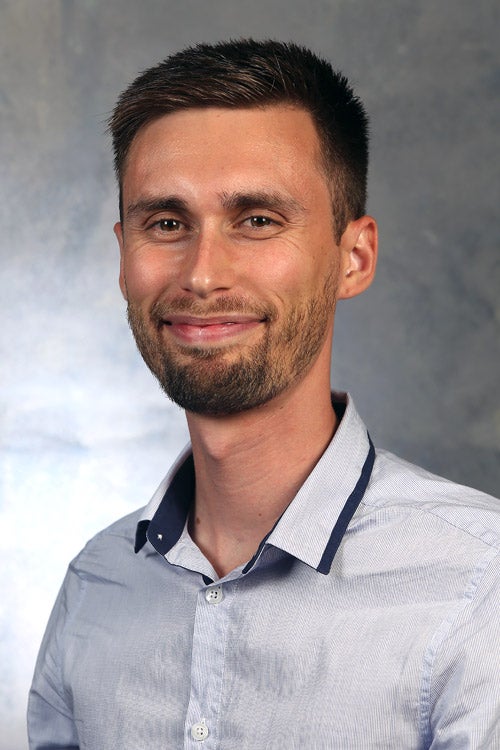 Standard brand assets are available at brand.uccs.edu. When custom artwork or assets are needed, please contact me on MS Teams or via email, or Gabby Hensley in my absence.
Marketing Campaign digital assets are available at photography.uccs.edu/campaign.
For access, please request the password from myself or anyone in University Marketing.
Trademark Licensing
IMG College Licensing operates our trademark licensing program. In my absence, please contact Gabbie Pelloni in Boulder if you have any questions about University of Colorado trademark licensing, or about the list of licensed vendors.
Creative and Graphic Design
Our goal is to help elevate the impact of the university brand throughout our community by applying consistent brand standards and well-executed design. To discuss how we can support your goals, contact myself or Gabby Hensley to get started.
Photography
High-resolution photos of campus are available in the UCCS Photo Database at photography.uccs.edu
The full photography collection (more than 90,000 photos from the last 15 years) are available to browse on-campus on a share drive. On windows computers, type or paste \\photography\collection into the File Explorer. On a Mac, in the Finder, use the "Go" menu and select "Connect to Server..." and type in smb://photography/collection.
For images that are more than 15 years old, contact University Archives.
Access to professional portraits – portraits are available to download online in a password-protected searchable database of the recent portrait sessions. You can use the following URL to download full-resolution copies of your portraits to your machine at any time.
http://photography.uccs.edu/portraits
For access, please request the password.
Events / photography services – our office does not currently offer general photography services to campus. For coverage of important events, we recommend hiring a professional photographer. Our office can help you coordinate that, or recommend vendors we've worked with in the past. We also have a DSLR camera in the office that we can lend out for those with constrained budgets.
Other Contacts
Gabby Hensley
Graphic Designer
Marketing and Communications - Brand and Design
Eric Nissen
Associate Director of Marketing and eCommunications
University Marketing