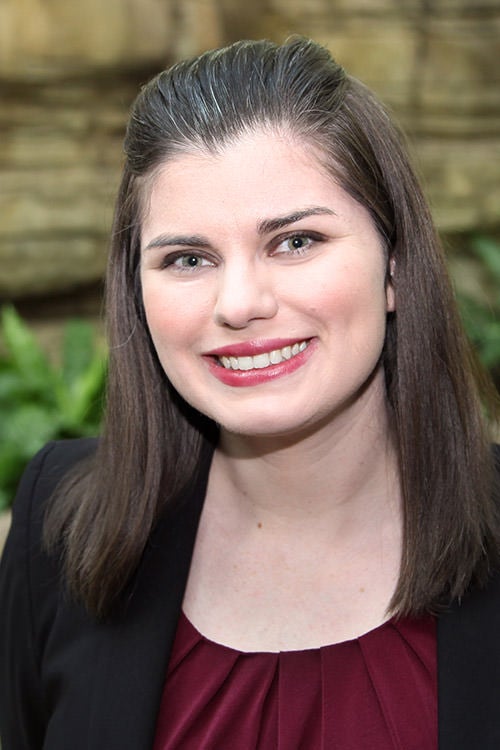 Director of Chancellor and University Events
"If Plan A didn't work the alphabet has 25 more letters. Stay cool." – Unknown
About
Kristina Coggins serves as the Director of Chancellor and University Events for the University of Colorado Colorado Springs. Kristina partners with the Chancellor's Office and University Advancement team, focusing on the donor, scholarship, system-level, and campus annual events. While at UCCS, Kristina has enjoyed interacting with students, whether in the scheduling office, catering, or AV booth. It is fulfilling seeing these events make a real difference in students' lives, and it is fun to watch students develop professionally over the years. Kristina averages 200 events a year in her current role and enjoys the unique work/life balance that higher education provides for an event manager. No day at UCCS is the same, and this is one of the many reasons Kristina has continued to stay with the University.
Kristina moved to Colorado from Texas and joined the team in Fall 2018. Before UCCS, Kristina worked at Marriott International Inc. for five years in many roles. Most recently, she was an Event Manager at the Gaylord Texan Resort and Convention Center (an 1,815 guest room and 500,000 square feet meeting space facility). Kristina was responsible for managing the client's experience from the moment their contract is signed until the final bill is settled. She loves all aspects of event management and enjoys the event day adrenaline rush. Prior to Marriott International Inc., Kristina had the opportunity to work two Copper Mountain winters and two Alaskan summers. During Kristina's first Copper Mountain experience, she fell in love with Colorado and vowed to return someday
Kristina earned her BA in Political Science from the Hood College (Frederick, MD) and her MS in Hospitality Management from the University of North Texas (Denton, TX). She enjoys spending time in Pagosa Springs with her husband and twin baby girls in her spare time.