Stephannie Finley Fortune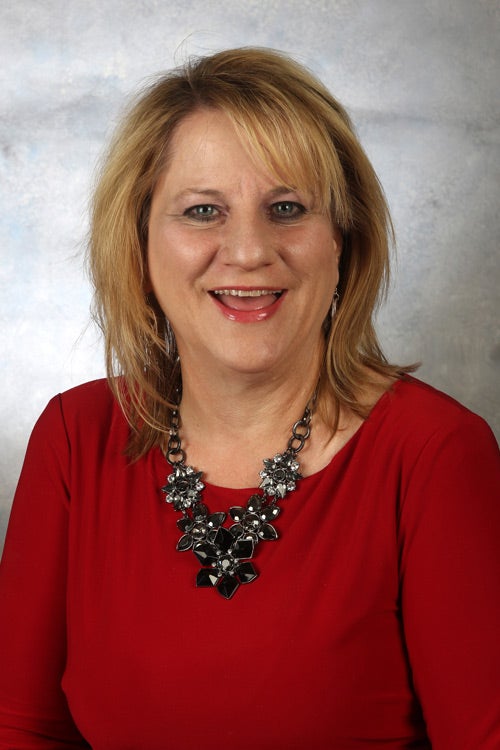 Stephannie Finley Fortune
Executive Director of University Advocacy and Partnerships
"What happens to a man (person) is less significant than what happens within him (them)." – Louis L. Mann
Responsibilities
As Executive Director of UCCS' University Partnerships and Public Policy, she helps link the University and members of the business, education, and non-profit communities, along with working on regional priorities with UCCS' community partners. She leads the University's Regional Connect, mPACT, the Federal Coalition for the Pikes Peak Region, serves as a liaison to elected and appointed officials, and works with the Vice-Chancellor of University Advancement on the University's external impact.
Bio
Stephannie Finley Fortune has enjoyed an exhilarating career in public policy, government, politics, community development and business.
Prior to her position with UCCS, Stephannie started her career in a family-owned business distributing food to the military. Soon after she discovered her passion for public service and politics and began her work within a variety of distinct governmental positions. She served President George H.W. Bush as part of his advance team; she was chief of staff for the 3rd Congressional District; was Assistant Director and Legislative Liaison for the Colorado Department of Public Health and Environment; and served on Governor Owen's senior team as chief of staff to Lt. Governor Jane Norton. Stephannie transitioned her political and governmental focus in the early 2000s and joined the University of Colorado in the Governmental Affairs department. She went on to serve as an advocate for the Colorado Springs businesses community when she served as the President of Governmental Affairs and Public Policy for the Greater Colorado Springs Chamber of Commerce.
Stephannie has always had an interest in leadership and has had the privilege of exercising her leadership skills through her involvement in a variety of important community and regional boards. She served as chair of the board of directors for the Colorado Springs Leadership Institute, was founder and executive director of the Colorado Springs Chamber's Center for Regional Advancement; chair of the Colorado Springs Conservatory's board of directors; and she is on the board of directors for United Way, the Pikes Peak Workforce Investment Board and the Girl Scouts of Colorado. She also served on Care & Share, the YMCA Metro Board and the Tri-Lakes YMCA board. She is actively involved in the City Engagement Team at First Presbyterian. As a result of her efforts, Stephannie was recognized by Colorado Springs Business Journal as a person of influence and "Women of Influence", received the Accolades award from the Southern Colorado Women's Chamber, was named a Women of Distinction by the Girl Scouts and received an award from the City of Colorado Springs for leadership in addressing fiscal sustainability.