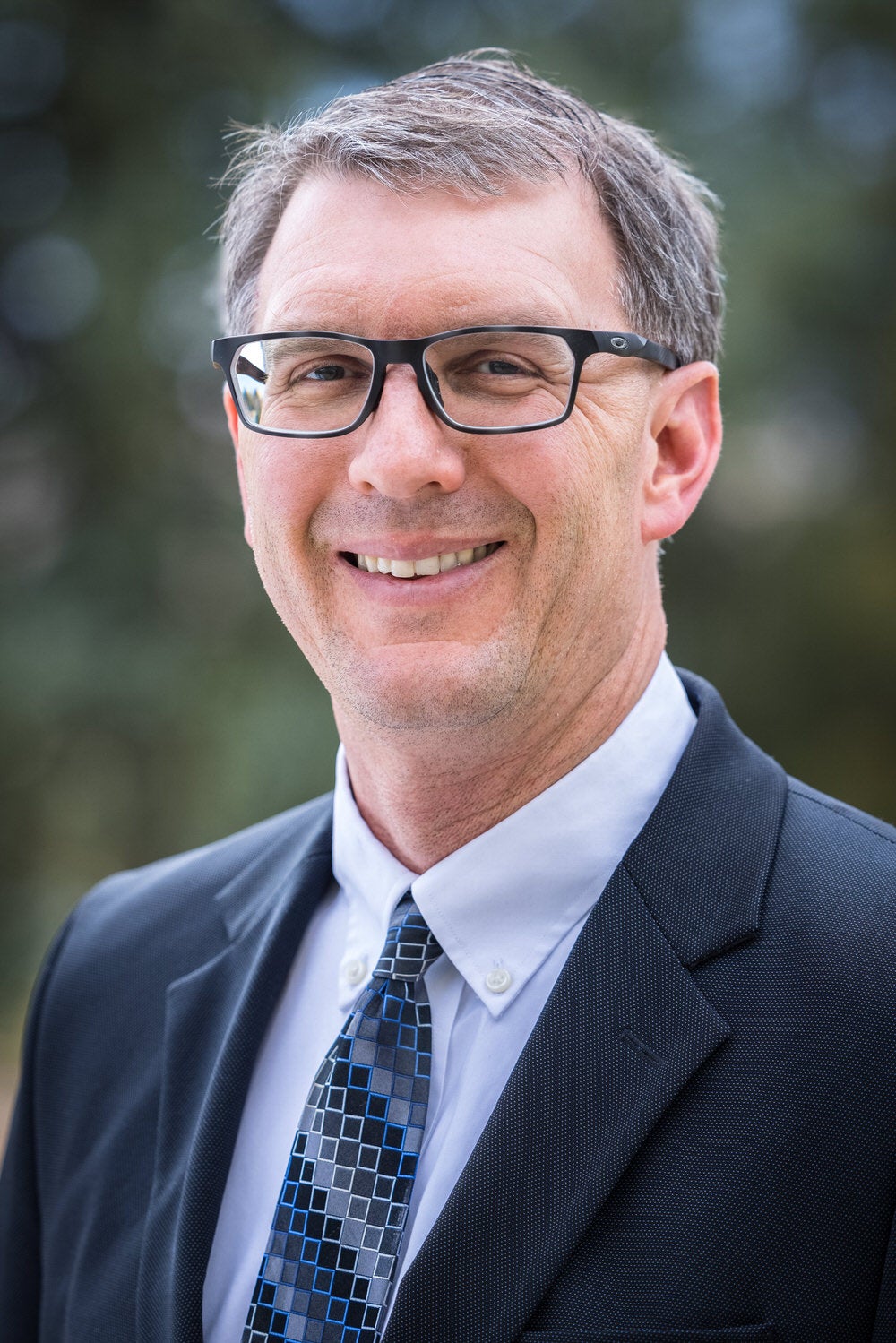 Assistant Vice Chancellor of Marketing and Communication
"Whatever you are, be a good one." – Abraham Lincoln

About Christopher Valentine
Chris Valentine is the Assistant Vice Chancellor for Marketing and Communications at the University of Colorado Colorado Springs. In this role he serves as the Chief Marketing Officer for UCCS and is responsible for leading the University's integrated strategic marketing and communications function.
Chris joined UCCS in 2019 after working almost 25 years in health care in Colorado Springs. In his previous role, he oversaw all aspects of marketing and communications for four hospitals in southern Colorado. Chris is passionate about serving the Colorado Springs community and has served on a number of non-profit boards and community event committees.
Chris and his wife Dawn have three adult children - Clark, Jordan and Dustin. Chris earned his bachelor's degree in Mass Communications from the University of Southern Colorado and a master's degree in Communications from UCCS. He is an accredited business communicator (ABC) through the International Association of Business Communicators (IABC) and a graduate of Leadership Pikes Peak's signature program in 2008.