Offices
University Advancement Offices
UCCS University Advancement is comprised of the following offices:
Office of the Vice Chancellor for University Advancement
University Advancement works closely with staff from the CU Office of Government Relations to represent campus interests at both the State and Federal levels. This includes monitoring of key legislation, working with the local delegations and promoting university opportunities for funding.
Alumni Relations and the Annual Fund
The Office of Alumni Relations and the Annual Fund manages relationships between UCCS and its 45,000 alumni and works to cultivate a strong bond between our graduates and their alma mater.
Learn more »
Development
University development professionals support fundraising on behalf of the University of Colorado Colorado Springs. Our donors are fueling success today and for generations to come. Private philanthropy allows UCCS to expand its excellence and impact by supporting the scholarships, buildings, centers, and programs that make UCCS an exciting place to learn, teach, research, and work.
University Communications and Media Relations
Responding to media inquiries about the university, as well as actively encouraging local and regional media outlets to cover university activities, is the goal of University Marketing and Communications's Media Relations function.
University Marketing
University Marketing and Communications coordinates brand marketing, and student recruitment marketing, conducted through the Marketing Integration Team, composed of Marketing, Student Success, campus marketers and outside agency representatives.
Media Services
Media Services manages video production, event capture and broadcast on UCCS cable channels.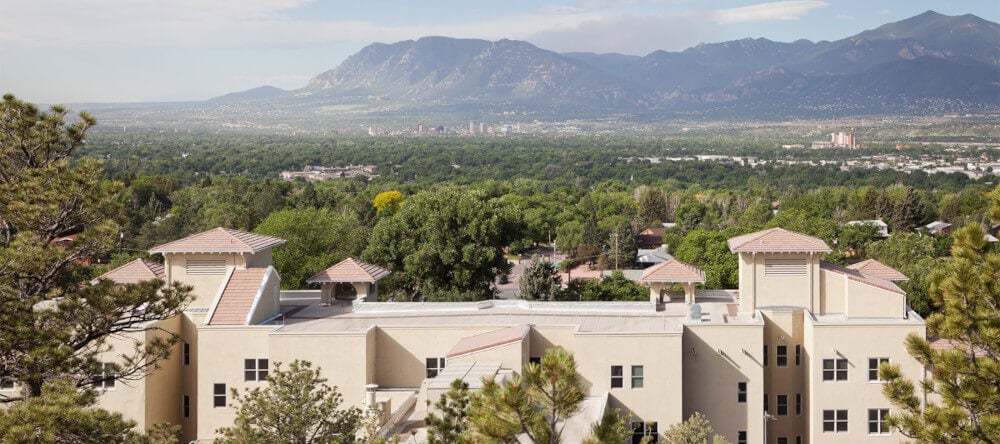 About Us
Find out about University Advancement, read our mission, vision and values, get info about our staff, and read our FAQ.
Resources
University Advancement produces several resources for the campus.