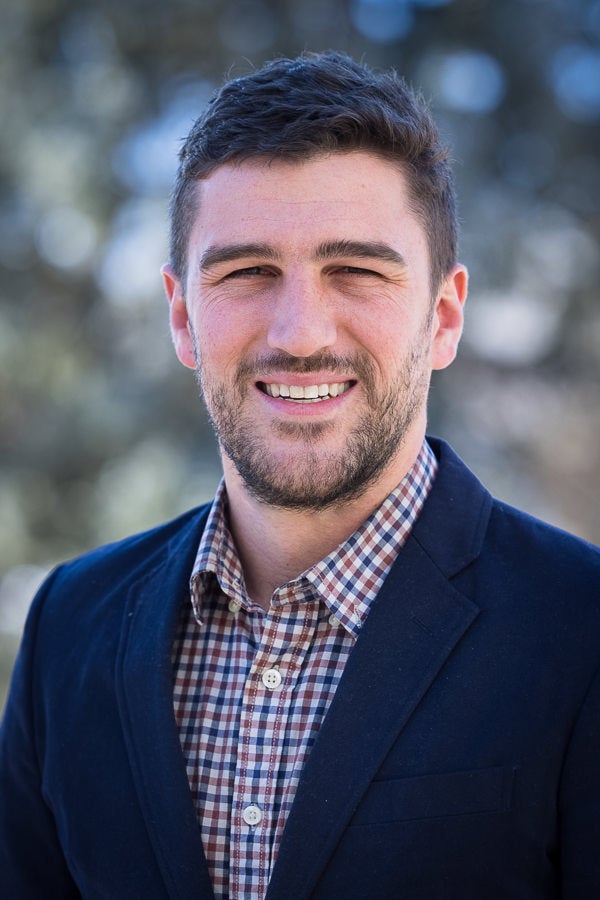 Philanthropic Research Strategy and Grants Program Manager
Harvest will fill the barn; for that
The hand must ache, the face must sweat.
And yet no leaf or grain is filled
By work of ours; the field is tilled
And left to grace.

-Wendell Berry

About
Jonathan Royal serves as the Philanthropic Research Strategy and Grants Program Manager within University Development. In his position, he works to establish supportive relationships with foundations and corporations on a local and national level.
A Colorado Springs native, Jonathan brings experience in grant management, higher education, and nonprofit leadership to the team at UCCS. He has a passion for community development and a deep love for Colorado Springs. Jonathan is a graduate of Whitworth University where he earned a bachelor's degree in Communication and a master's degree in Theology.
He and his wife Emily are parents to four young girls, so they spend most of their free time playing games, watching Bluey, and having adventures outdoors as a family.