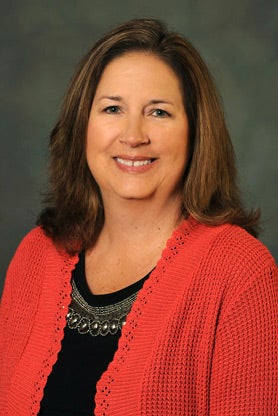 Alumni & Donor Engagement
"Well done is better than well said." – Benjamin Franklin
About
Lisa Bartholme is the Assistant Director of Alumni Relations and Annual Fund (for the University of Colorado Colorado Springs. In her role, she works with alumni, students, and campus partners to manage and develop key programs that connect UCCS alumni to each other and UCCS alumni with students or prospective students. The overarching goal of this position is to install pride, awareness, commitment, and ultimately giving back or paying it forward to future generations.
Prior to coming to UCCS, Lisa was the Coordinator of Alumni Affairs for two years at a small private liberal arts university in northern Illinois. She has worked in special events, marketing, and fundraising for over 25 years as the owner of a special event planning company that had a focus on local non-profits. Lisa earned her bachelor's degree in marketing and communications from Bradley University, Peoria, IL.
Lisa and her husband Dan are recent transplants to Colorado Springs. They have three grown daughters, Jessa, Steffanie, and Karissa. She enjoys everything outside, community service, and spending time with two amazing grandchildren.