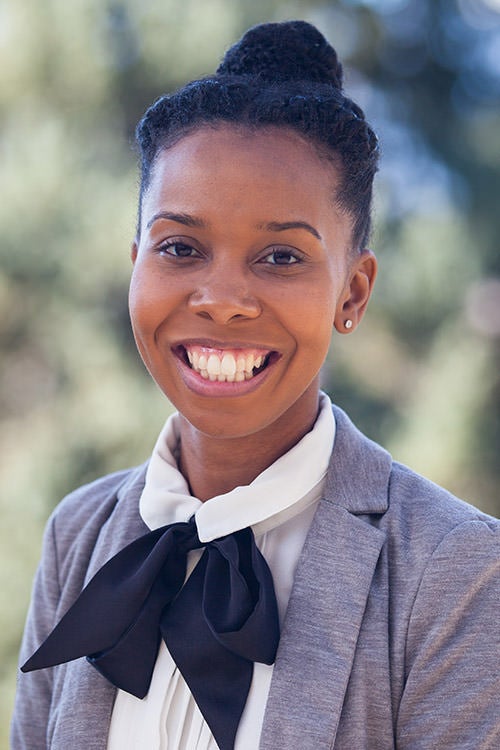 Development Content Program Professional
"Passion is energy. Feel the power that comes from focusing on what excites you." – Oprah
Responsibilities
Tiyana Hardney Vela serves as a Development Content Program Professional for University of Colorado Colorado Springs. In this role, Tiyana develops content to support fundraising communication initiatives including writing press releases, generating social media posts, creating donor-centric collateral and content creation to support outreach efforts. Part of her role is to also work in partnership with Advancement staff to build upon creative ideas. 
Bio
Colorado Springs has been home to Tiyana since 2014. She resides in the Southeast with her husband Isaac and two sons Zion and Langston. Tiyana loves the Springs because of the beautiful views and the great local restaurants.  
Tiyana's passion for writing led her to pursue a degree in Journalism from Colorado State University. She graduated in 2010 with a bachelor's in Journalism and Technical Communication and a minor in Ethnic Studies. She also holds a Master's in Public Relations and Marketing from the University of Denver. Tiyana brings 10 years of experience working within communications and a community relations department. Her knowledge extends from writing newsletter articles, designing collateral, social media content, impact stories and community outreach.